Our customers are the ones best placed to talk about their stay at the Hotel-Club Cosmos in Contrexéville
Their opinions are precious to us, and yours will be too
Before preparing your trip to the Vosges, come and read the reviews of the Hotel Cosmos in Contrexéville.
Our priority is our customers' satisfaction with the welcome they receive at the Hotel-Club Cosmos. Please don't hesitate to give us your opinion at the end of your stay.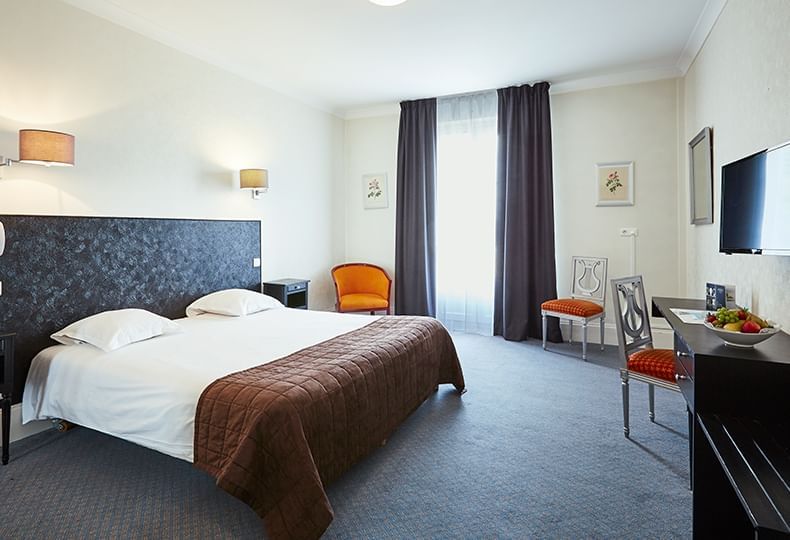 Cosmos Contrexeville 3*
Love the outdoor heated swimming pool!!!
Liked · Lovely place, we stopped only for one night but there is so much to do there, I could have stayed for a week! The outdoor pool is actually heated and really nice, the hammam as well, and the restaurant was very nice
Disliked · Maybe the rooms need a bit of refurbishment, but it is minor it did not detract from the pleasure of our stay
Simona